Published at 09:49 on 19 June 2019
So, I got a rather official-looking bit of mail recently, addressed to the small business I've licensed: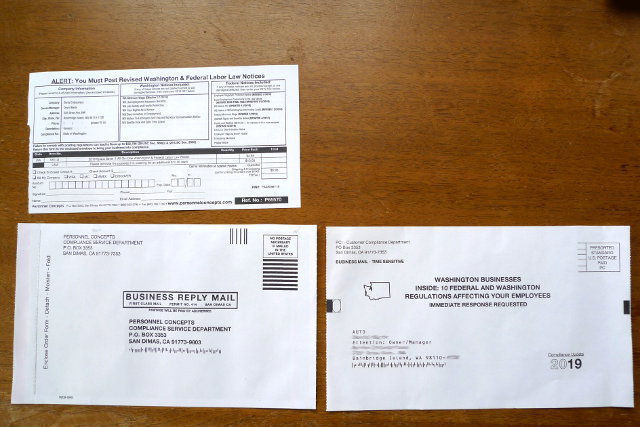 Then I notice the address the reply envelope is addressed to: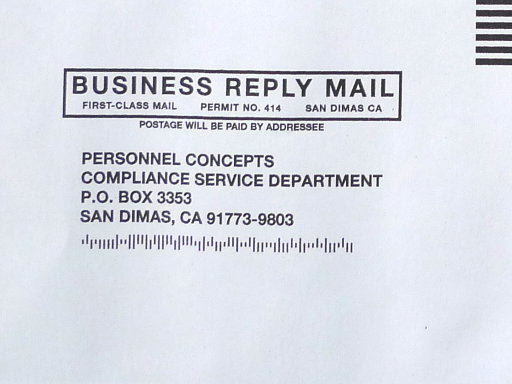 What? Some private business in California? Not a Federal or state agency? Nope; it's a scam, a for-profit business whose model is apparently based on intimidating firms into thinking they are obliged to purchase their employer "compliance" posters. (Which don't pertain to me, since my business is a sole proprietorship.)
And they spam people with phone calls, too. They certainly sound like pure scum.
Caveat emptor!