Published at 11:28 on 22 February 2018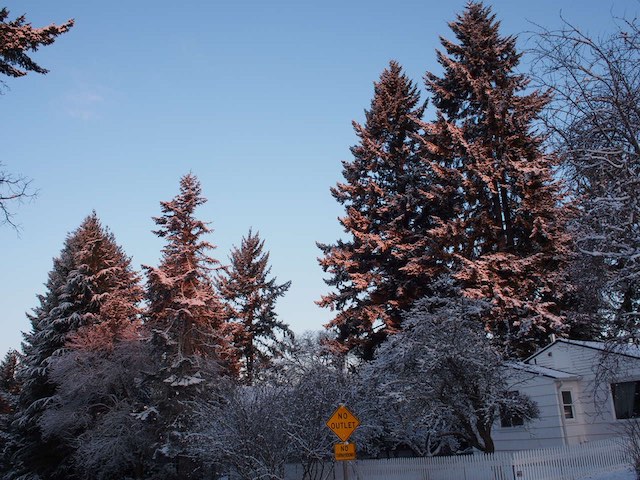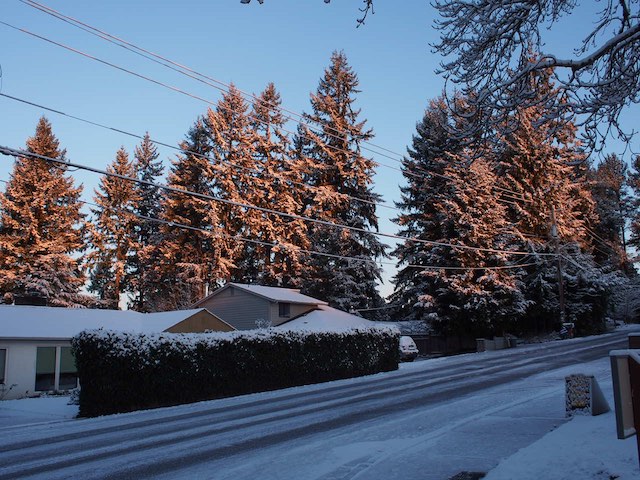 As expected, it snowed last night. Not as expected, it snowed a little more than the light dusting that was forecast. A small low-pressure system unexpectedly formed over the northeastern Olympic Peninsula and Whidbey Island then moved south. End result was a little over 2″ of accumulation in many areas on the west side of the Salish Sea. Not a big blizzard by any measure, but still a big deal in a climate that simply doesn't see a whole lot of snow.
Then the storm promptly departed, leaving clear skies in its wake. It's been years since that's happened after a snowfall here, so I really enjoyed the treat of watching it gradually get bright this morning, going through various shades of first purplish then bluish light, followed by the trees being hit by first light. This sort of thing happens routinely in the Rockies, where I lived in my teens and twenties, and it brings back memories of winters there.