Published at 10:18 on 11 March 2019
It's been a hard winter. You can see it in the patches of the Himalayan Blackberries, which were pressed flat by the heavy snows of early February (and which lost their leaves thanks to overnight lows in the teens):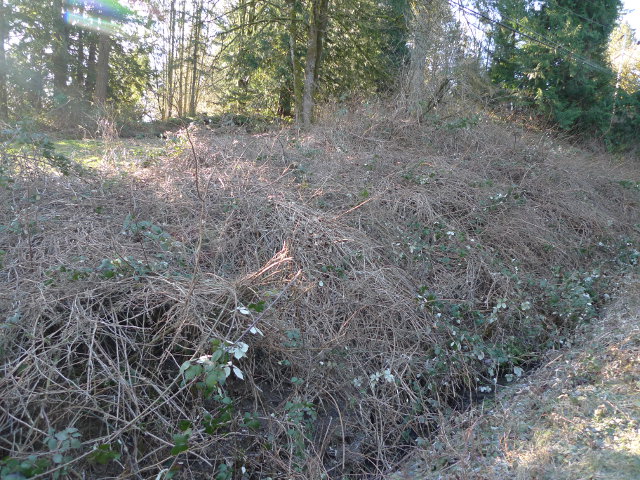 In wooded areas where native vegetation prevails, the sword ferns were also affected: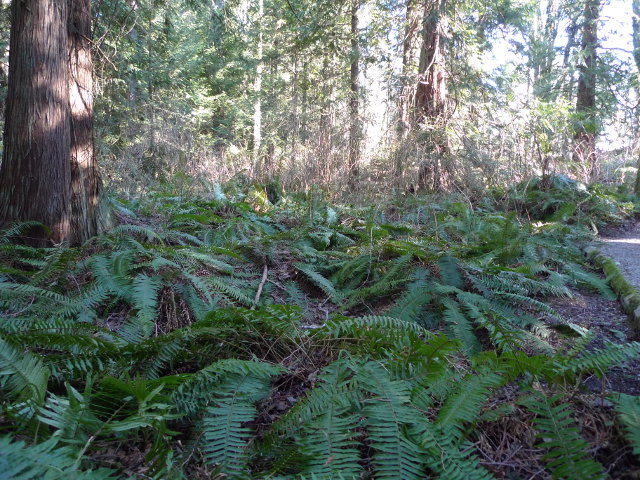 "Hard winter" is of course a relative term; anyone from Chicago or Denver would laugh at the notion that a winter where for the vast majority of time it was above freezing with green lawns and a snow-free ground was "hard." But for us, it's unusual to have a spring where there are lingering signs of the snow we had even after it's gone. I've only seen it a few times in the quarter-century I've lived in this ecoregion.