Published at 07:58 on 4 September 2013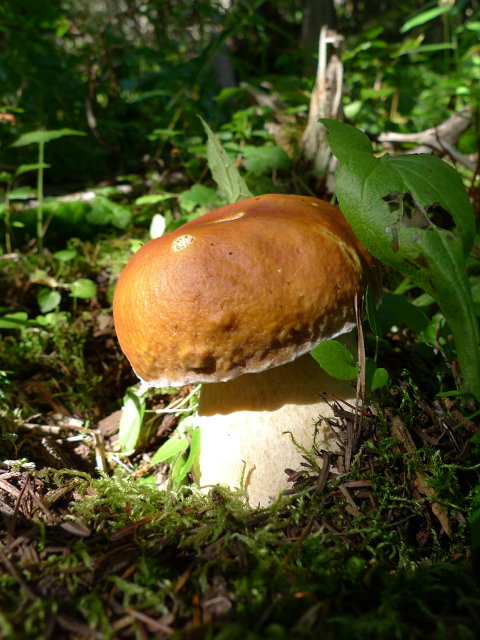 Well, I'm 99.5% sure that's what this is. The only remaining thing would have been to pick it, slice it, and see if it stained to a bluish color (if so, not edible). But I didn't have any of my books or notes with me, and hadn't reviewed them beforehand, not expecting to find any boletes on that hike.
A pity, because this one was in beautiful shape for collecting — big enough to be a good find, yet young enough to probably be free from fungus gnat maggots. However, it's always better to miss out on a treat than it is to mistakenly eat something poisonous, and I know where I found it, so I have a spot to return to.