Published at 11:47 on 17 May 2018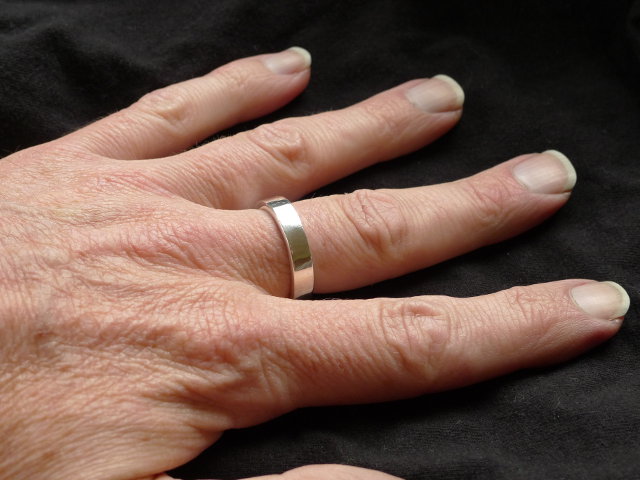 This is the eventual result of my having melted down scrap silver on the carbon block (see most recent post). That, plus a lot of forging and a fair bit of finishing.
Nice to have one that's no longer overly thin and which is of fairly uniform thickness, because this time I didn't run out of material (I had more scrap to work with).