Published at 09:11 on 9 August 2013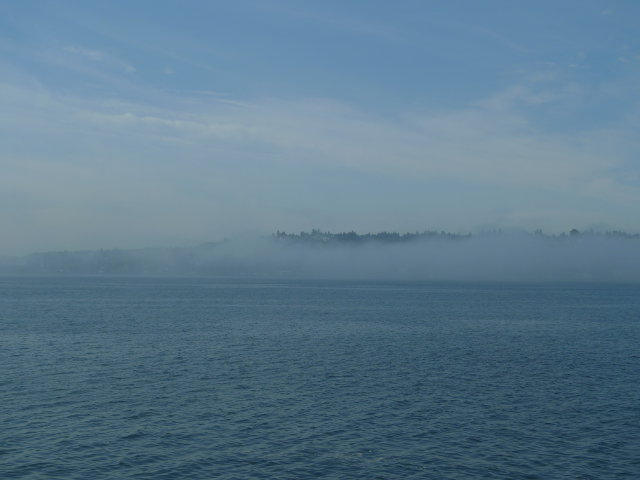 One of the things I've grown to expect in the Puget Sound region is how, starting sometime in mid- to late- September, the mornings start getting foggy. Even though it's not consistently rainy yet, those colder, foggy mornings are a sign the seasons are turning.
Since moving to Bainbridge Island, I've learned that the fogs actually start in late July over the Sound (at least, they did this year), and gradually build in intensity as the nights lengthen. It's apparently only until September that they're widespread enough (and expanded enough in scope from their origin over the Sound) that they become apparent to those on land.
It was another morning of waking to ship horns today. Tendrils of mist were wafting through the apartment courtyard. The island beaches were completely socked-in. A security brouhaha delayed the ferry today, so I'm still in Eagle Harbor at the moment. The fog dissipated over the past half-hour here, but you can see it's still completely socked-in further out over the Sound.